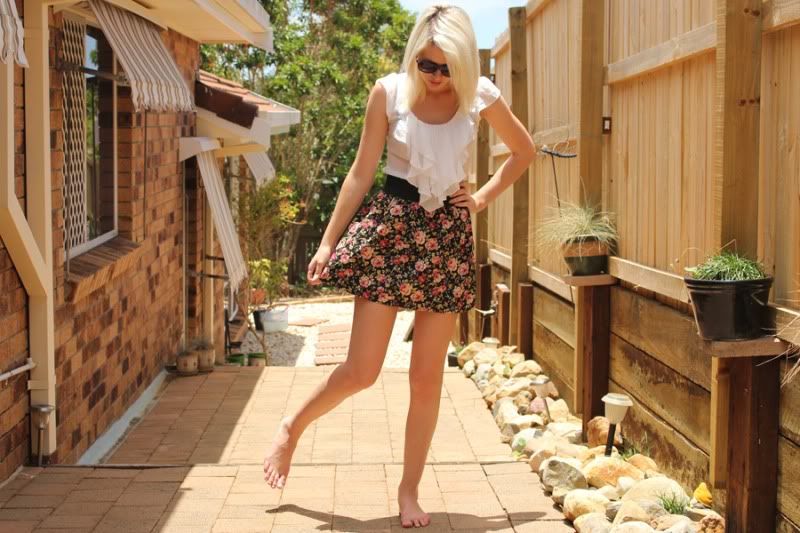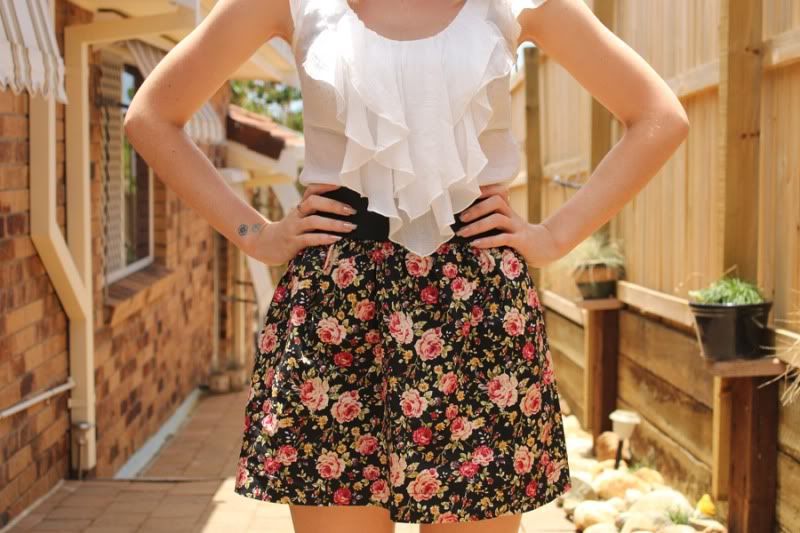 Top:
Valley Girl.
Skirt:
Target or Kmart?
Happy new year everyone! The Gold Coast weather has greeted the new year with a beautiful sunny day, the first one in a long time! The top I am wearing today is a little out of my comfort zone but it was the only thing I could think of to go with this skirt. My roommate gave me this skirt for Christmas, I do not own or wear high wasted skirts but this one is perfect.
Some of you might have noticed that my blog went down for a day and when it was back up I was on Blogger! I have been contemplating this move for a long time and finally made the change, in time for the new year! I am not the biggest fan of Blogger's dashboard but it seems to have more of a community then Wordpress. I was also bored of having un-customizable themes.
This is my Deathly Hallows tattoo on my left forearm, I never went back to get it touched up. I love it.