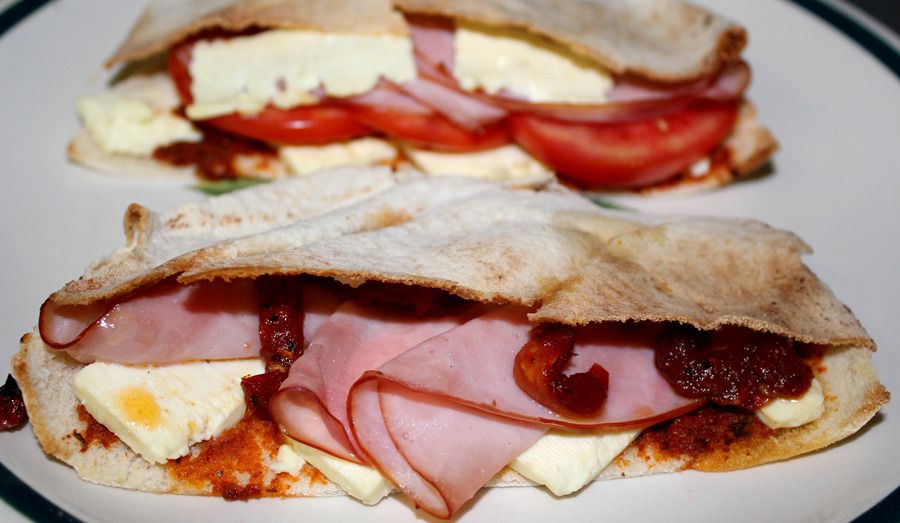 This post was on my old blog and I decided I would move it here because I plan on doing more like this. Now I am not saying at all that I am a good cook but here is something I made last night and I am rather proud of it, plus it is easy and so tasty.
What you will need:
Pita Bread Pockets
Tomato Pesto
Sundried Tomatoes
Feta Cheese (any kind)
Shaved Ham
First of all you cut the pockets in half and then spread the Pesto on the inside, as if it were butter. Add the Feta, Sundried Tomatoes and Ham, on one of mine I also put fresh tomato, add whatever you think will taste good with it. You can cook these in many different ways; I put mine in the oven until they were hot. You can also put baking paper on a frying pan and cook them on that or grill them for a little while.
They're so delicious and easy to make.
Keywords: Pita, Pocket, Recipe, Homemade, Pizza.