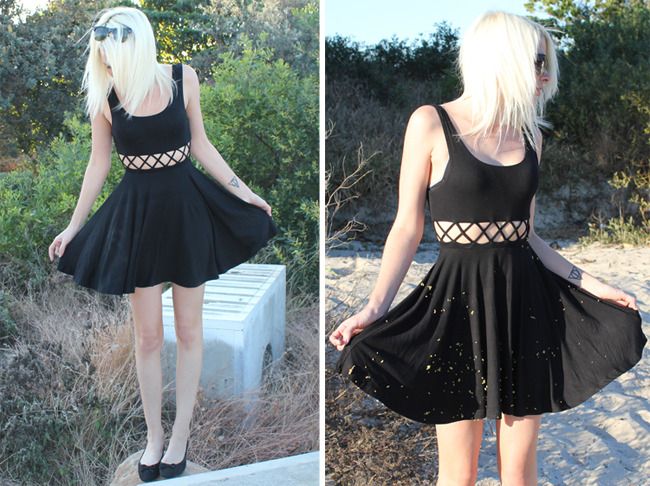 Dress: Urban Outfitters.
Sunglasses:
Cotton On.
Shoes: Kmart.
This is my new dress from
Urban Outfitters
while these pictures really do it no justice, I am completely in love with it and have even ordered another one in blue. The top is fitted and the bottom is floaty, I cannot help but swish it from side to side or spin around in it. In two of the pictures above there are small yellow flowers all over the dress because I brushed against a Wattle bush. The shoes are cheap Kmart flats I quickly purchased as my other flats were getting tatty.
As I said in my last post; I recently went to an interview for Super Cheap Auto and I am so happy to say I got the job. It is a little while until I start but I am so excited and that means I now have three jobs. Also, in two days I will be getting braces for the second time in my life. I did not wear the retainer and my teeth have moved a little bit, I will only have them for six months and then I will get veneers, I am really looking forward to finally having that braces perfect smile.