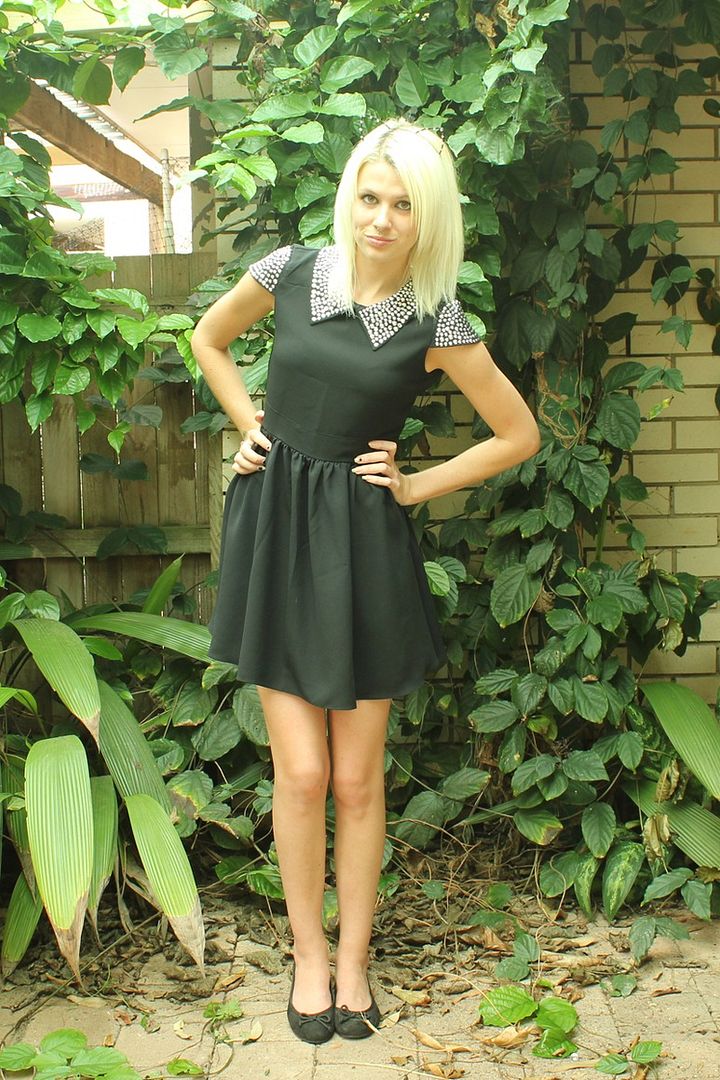 Dress:
Sister Jane on ASOS.
Headband:
Urban Outfitters.
Shoes: Kmart.
I am completely in love with the brand
Sister Jane
. Their style is so unique and a bit out there while still being suitable for casual occasions. If you read here often you know I love skater cut dresses and collars, I am also falling hard for studs, they seem to be everywhere now. I would also pair this dress with stockings or knee high socks, heels or ankle boots, all black of course. It's quite versatile depending on what you're going for.
My camera is on its last legs and instead of getting it fixed I would really like to buy a Canon 60D although my living expenses, lack of work and sudden influx of bills are making it hard for me to buy anything that isn't strictly necessary right now.